AllDeadDave wrote:
Thanks for that.

I'm in Australia, but if the LGS doesn't have any, then I can get locally online easy enough (or I may have a couple spare from WM/H days). The solution for the reins is spot on, I'll certainly follow that.
Please do post more photos. Would love to see how that looks post greenstuff, and painted up.
Glad I could give you some ideas. A couple things though:
1. I actually embedded the magnets too far forward on Nero's back - in that first picture, you can see the grooves where Septimus's bent knees
should
have lined up, but I tried lining him up by "feel" (for lack of a better term) and didn't realize he should've been just a bit further back.
2. Nero is still shamefully unpainted. But here you can see how the greenstuffed reins fit into the drilled horns...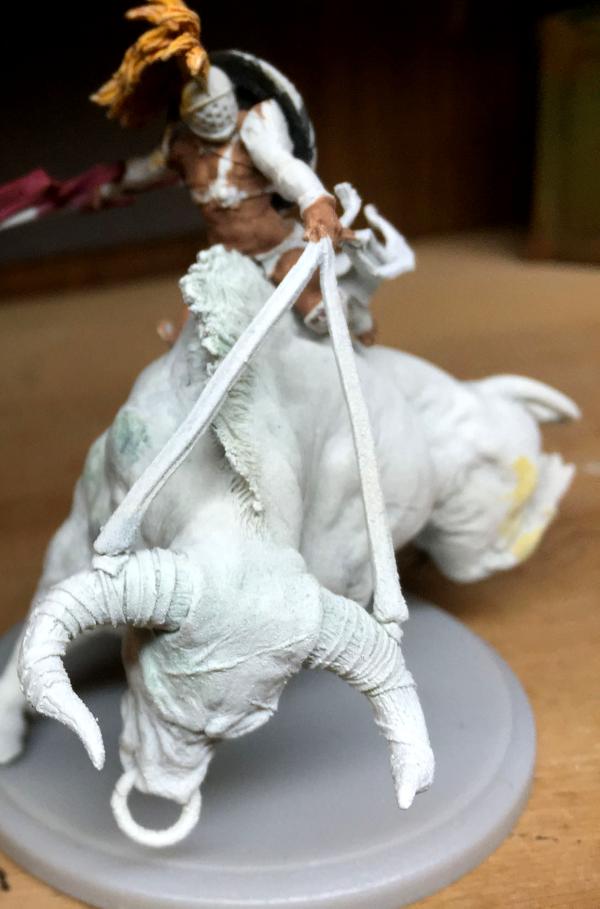 And here you can just barely make out one of the magnets in Nero's back, with a thin skim of greenstuff over the top plus a coat of primer...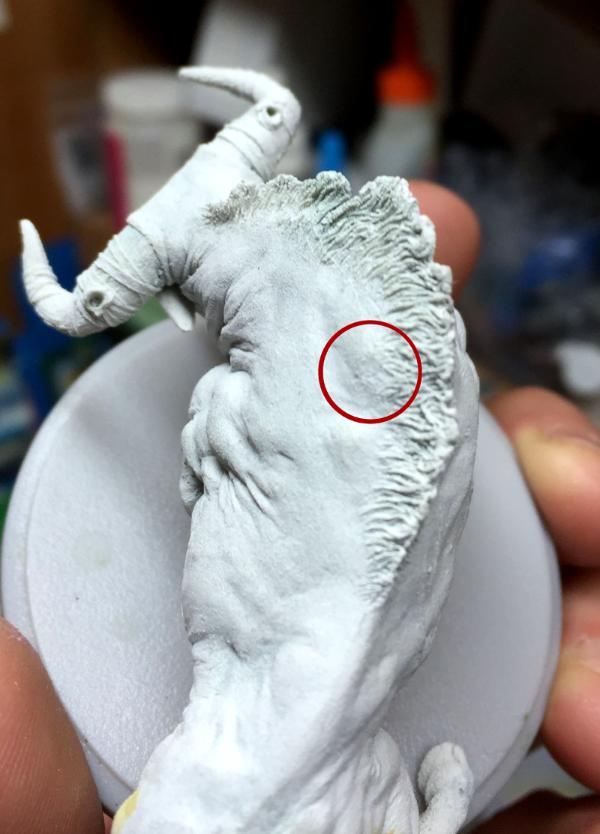 I think if I was doing it today, I'd definitely go for bigger magnets (I was worried about how visible they'd be, but that was no big deal) and might try to just do one under Septimus's crotch and matched to one in the middle of Nero's mane - that might give a slightly sturdier hold.