UPDATE:
And decause I'm sort of foundering in some hobby aimlessness, I switched over to Nero for a bit... He's obviously supposed to be a big black bull (hence the name) but I wanted to also bring in some orange/brown on his haunches like some bull-fighting animals have.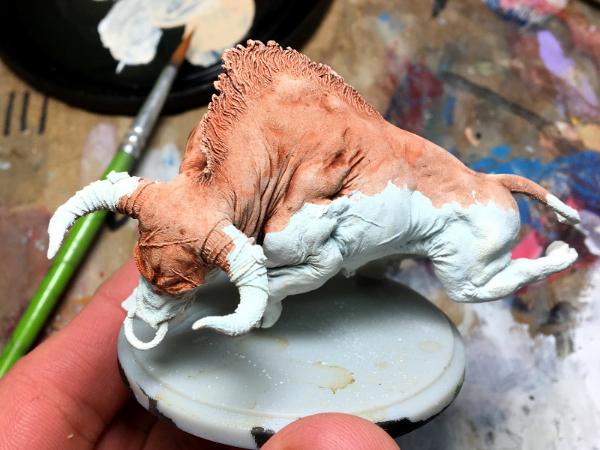 Fuegan Orange wash...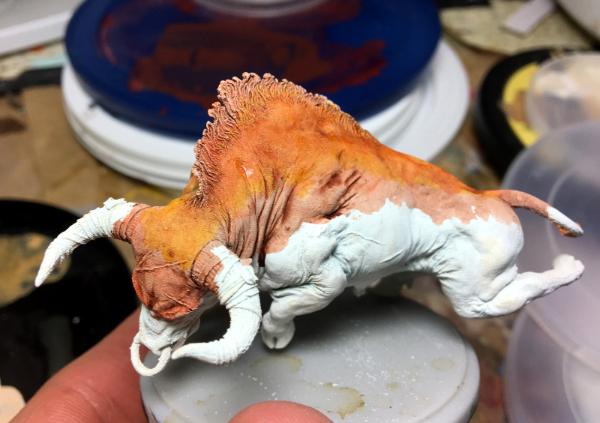 plus Castellan Yellow wash...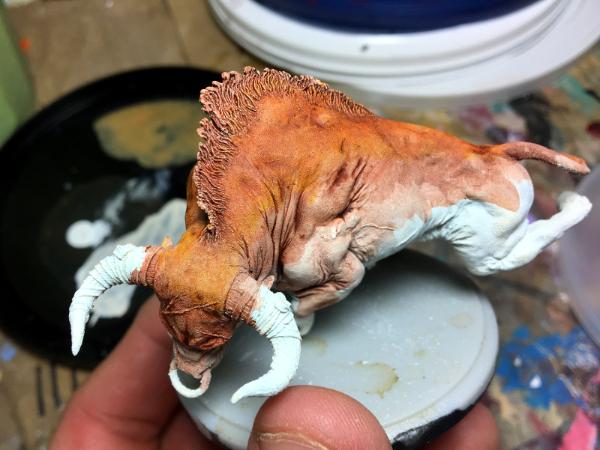 plus Reikland Fleshshade wash...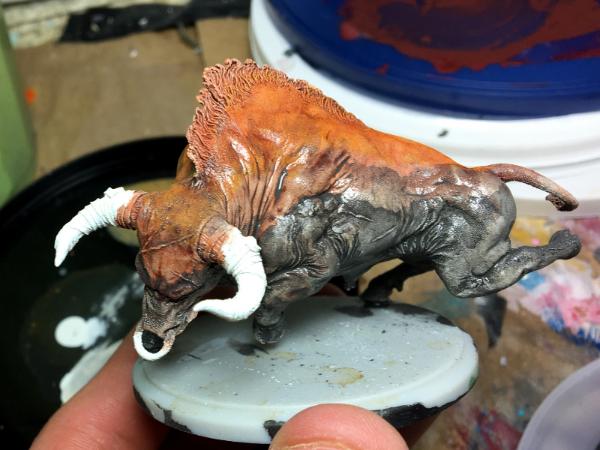 followed by mix of cheap charcoal and random brown. This is just the base - I'll add highlights and wash more brown and black in to blend the transition more, but I figured I'd record part of my method for anyone interested.