UPDATE:
Antaeus progress...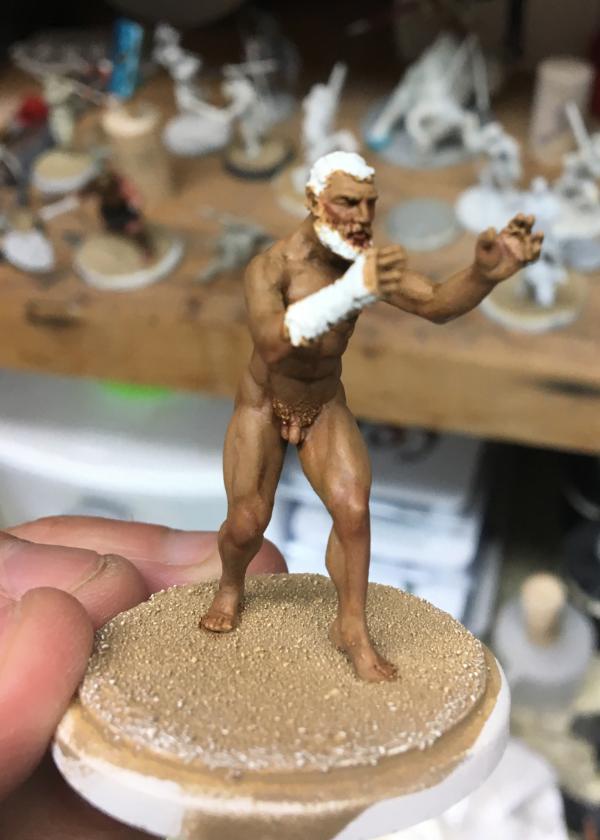 I painted his skin with Reaper's Olive Skin, then here washed it with a mix of Olive Skin and Bronzed Shadow.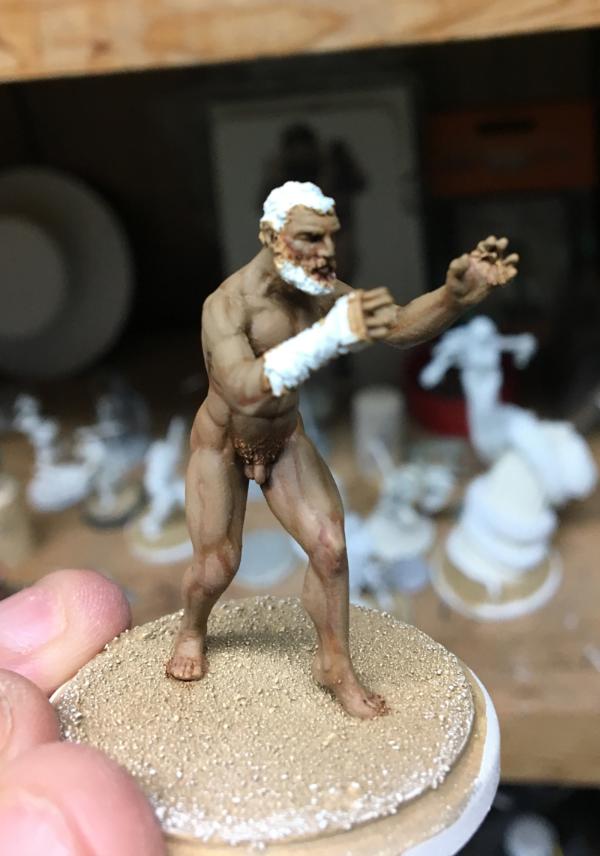 I washed some Reikland Fleshshade and Baal Red around some key areas (knees, elbows, butt, face) then went back and highlighted with Olive skin.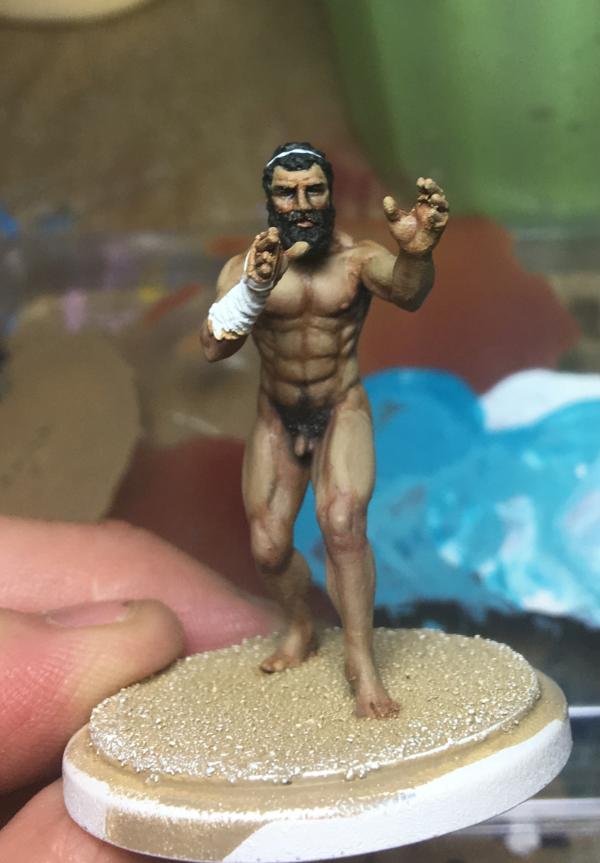 More washes (Baal Red, Reikland Fleshshade, Agrax Earthshade) and highlights, this time with Olive Skin + Tanned Highlight. It's a little gray at this point, so I may need to switch over to Olive + Rosy Highlight to try and get a little more pink in. You can see that I'm not terribly concerned with being neat at this point - I just want to get some natural looking tones layered in first, then I'll focused on some tighter lines with later highlights.
As always, any feedback is awesome. Thanks for looking!