Sooooooo, these arrived today...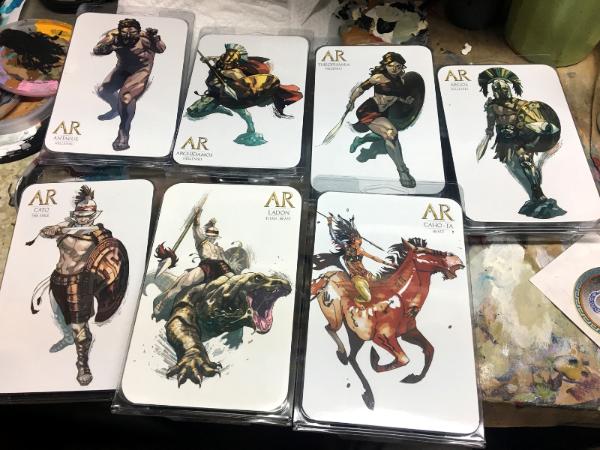 I had to take advantage of RRG's GenCon sale and grabbed Hroka and Caho-Ta (I already had Hroka on foot), Cato and Ladon, and the four Greeks I like. Wanted to add Ywain and Dextarius (all three models) but was already above the arbitrary $$$ limit I set for myself, so they'll have to wait a while yet. Pretty impressed that I ordered Thursday late and got them this afternoon. I'm not too far from Austin, TX, which is their homebase, but still - yay USPS!
Super excited to bust them open and get them built, BUT I am exercising a bit of discipline and only allowing myself a one-to-one exchange: I finish painting one of my already built models and then I can open one of the new packages. We will see exactly how long I can stick to this plan, but for now I'm good.
I often have a bit of painting ADD, so instead of focusing on Otho or Euryale like a good boy, I switched over to Lupa.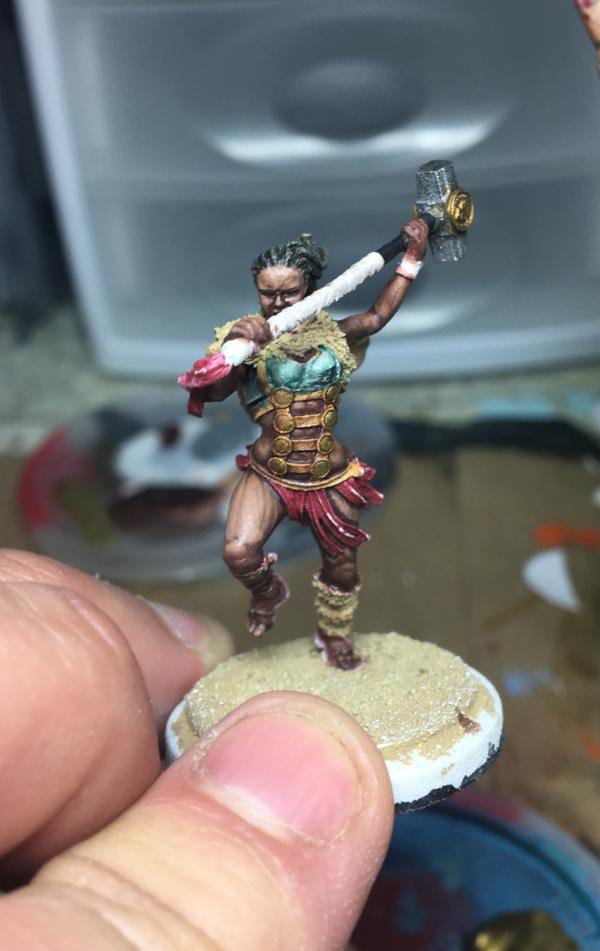 I've got to clean up her face a bit and maybe add a few higher highlights to her knee and forehead, but her skin is pretty close to done. I'm still struggling with brown skin - I find it ridiculously difficult to get a good highlight without those parts looking like a different skin color. I might try washing back down with some brown and black to see if I can even things out a bit.
I'll be doing her "wolf" like a coyote or jackal pelt, which is probably next, then it should be all downhill from there. Hoping I can get her wrapped up by the end of this week.
Any feedback, comments, questions, etc. are appreciated. Thanks for looking!