UPDATE:
Acerbus is moving along...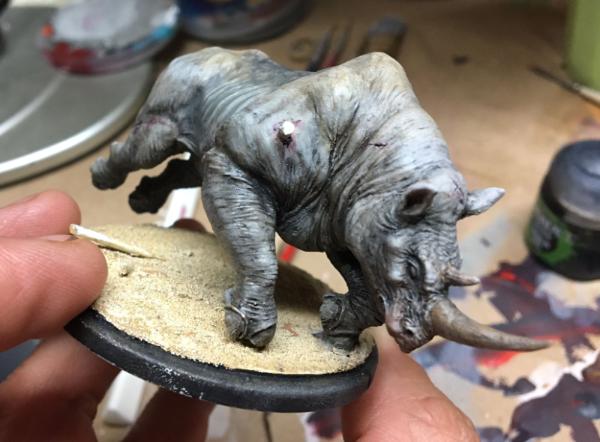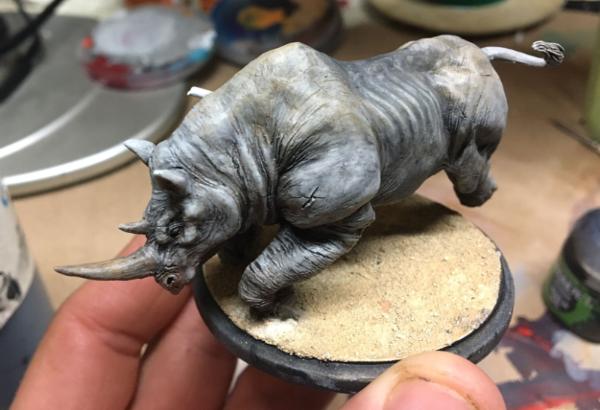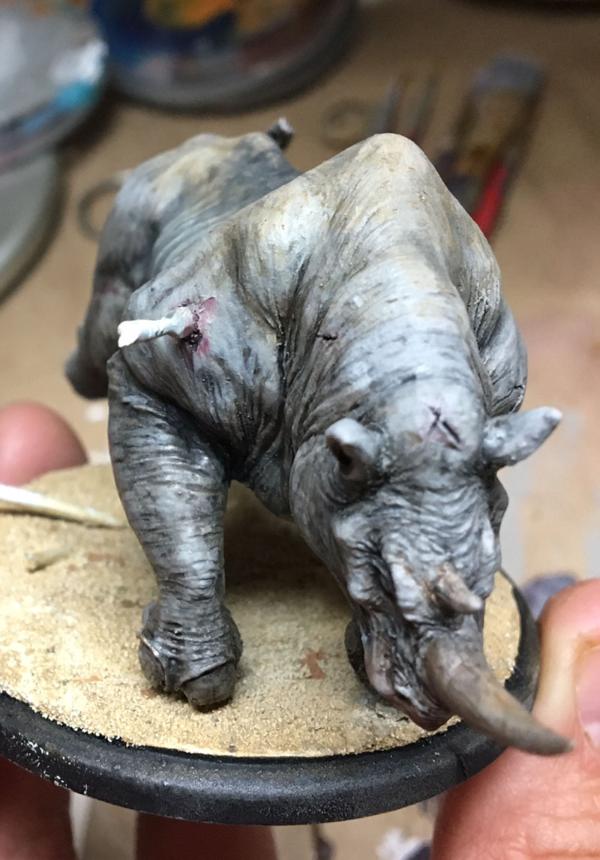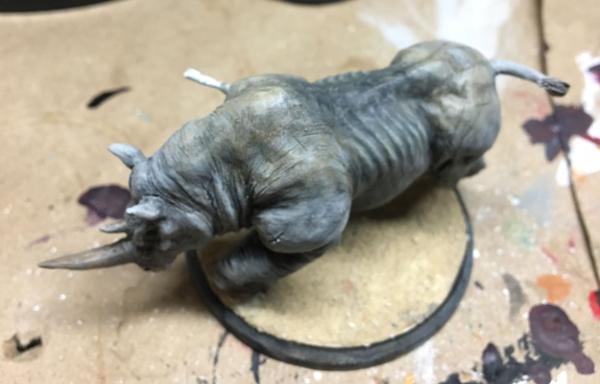 Really tried to model his hide after real rhinos - the flesh-tone of his upper lip, the darker saddle on his back, the brown tones... All things I never would have included if I didn't do a bit of research. Pretty happy with things thus far, but still need to work on his tail, toenails, horns, eyes, and wounds.
As always, any questions, comments, critique, etc. would be appreciated. Thanks for looking!