Updated WIP pics...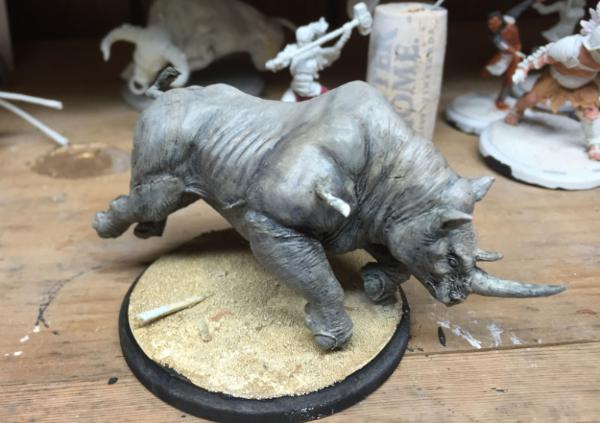 Acerbus is coming along, but still has a ways to go. I'm doing a lot of up and down painting on him - build up highlights, wash/glaze over them, then add to them again. It ends up creating some cool effects IMO, but takes awhile (and it's easy for me to make things look a little too sloppy if I'm not careful).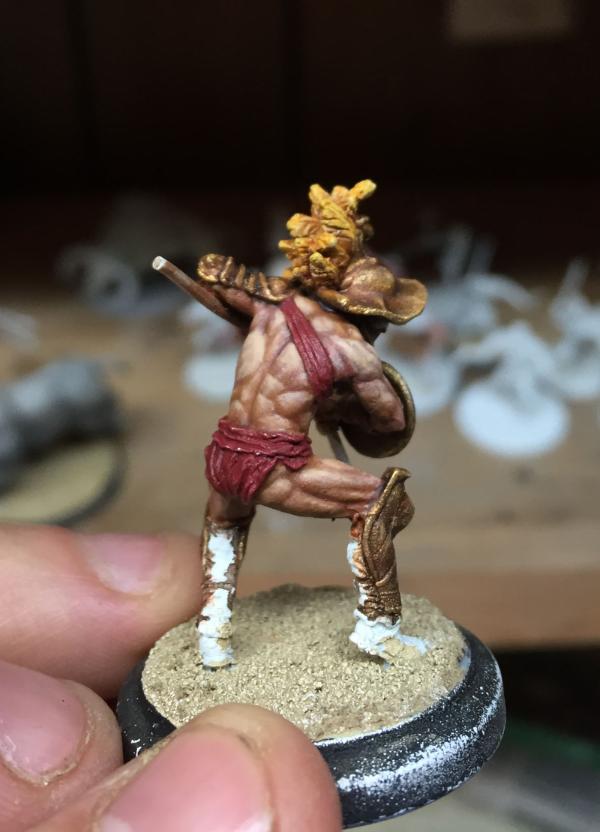 I think Iason's skin is finished. I'm also trying for two tones of gold for him but not sure how I like it... I think the brighter gold of his shield and eye-plate (or whatever it's actually called) is done, but I can't decided if I think it works with the redder gold of the rest of his armor. Any opinions on whether silver armor would look better than the reddish gold?
And as always, critique, comments, questions, etc. are all appreciated. Thanks for looking!