UPDATE:
Noxius is done. This is the guy that made me jump in on Arena Rex in the first place - the art, the background, the sculpt, everything just worked so well. I always love a good underdog story and the condemned slave that somehow keeps on fighting in the arena just strikes a chord with me.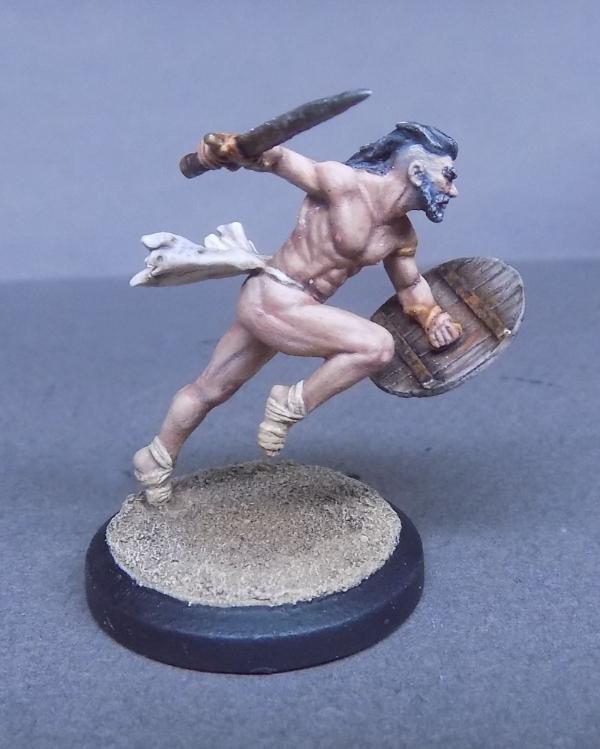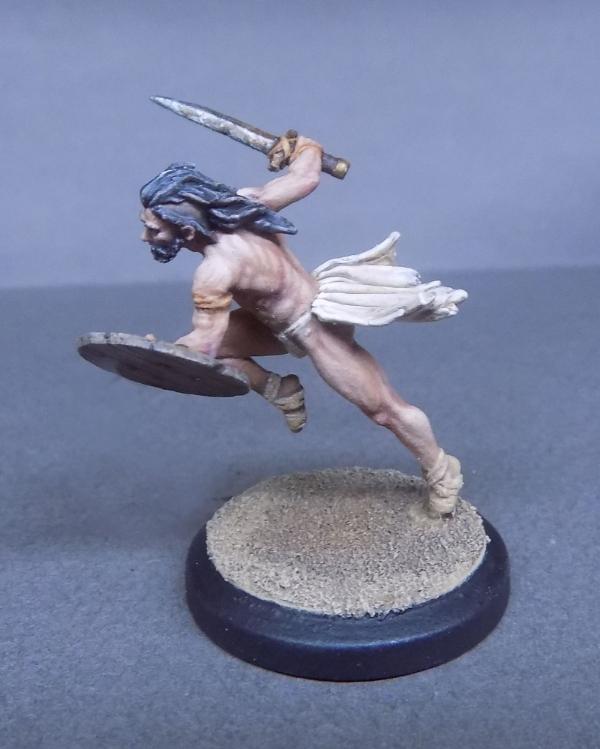 A little bit of an art shot...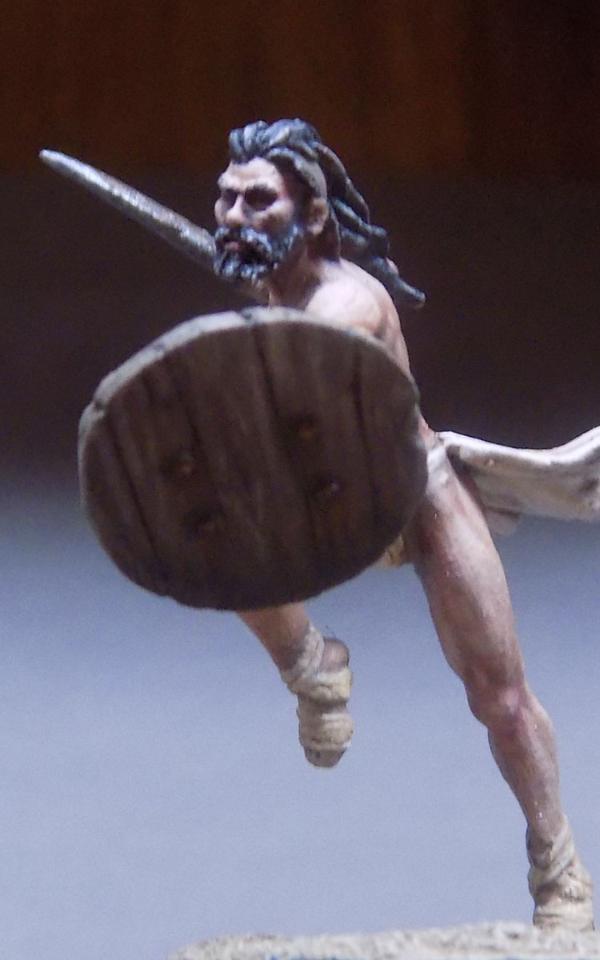 And Noxius, Micon, and Urbicus posing in front of my newest arena hazards.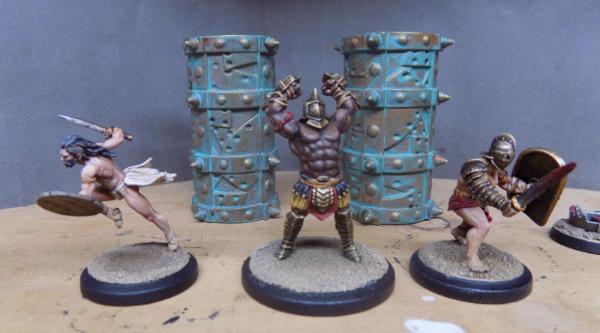 I'm not sure exactly what they are supposed to be beyond pieces of PP's "Grind" game, but for my purposes they can be upright spiky pillars or horizontal rollers of doom. Wasn't sure how the verdigris would turn out but I'm pretty satisfied with it.
At various stages in the painting queue are Hermes, Marcus Furius, and Leo.
As always, feedback, questions, critique, etc. all appreciated. Thanks for looking!