UPDATE:
Not sure if anyone will see this, but here goes... Been a while since I swung the brush a bit, but free time over winter break inspired me to have a go at a few minis. So, I finished Euryale. I have to admit that I wasn't keen on her at first since I was mostly into the more realistic fighters, but I ended up snagging her awhile back and am super glad I did. The model is awesome, and her rules in-game aren't too shabby either.
First off, here's my inspiration for her snake body: a white-lipped python.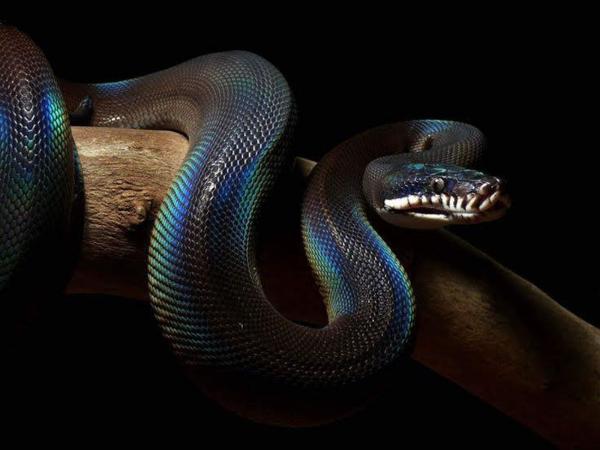 I've seen this model done with all sorts of more traditional python/boa snakeskin patterns, like what you'd find on boots or handbags, but I wanted something different that would still pop. When I found this snake I knew it was the one, but I ended up taking two or three false-starts on it before getting it done pretty much exactly like I had hoped.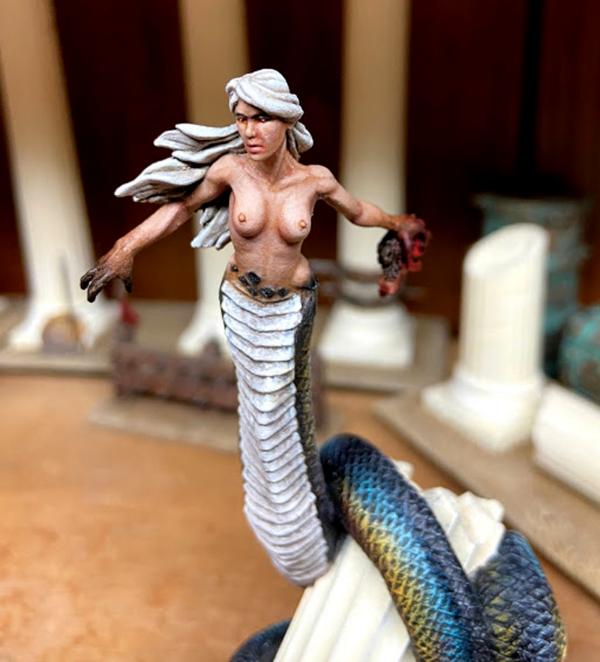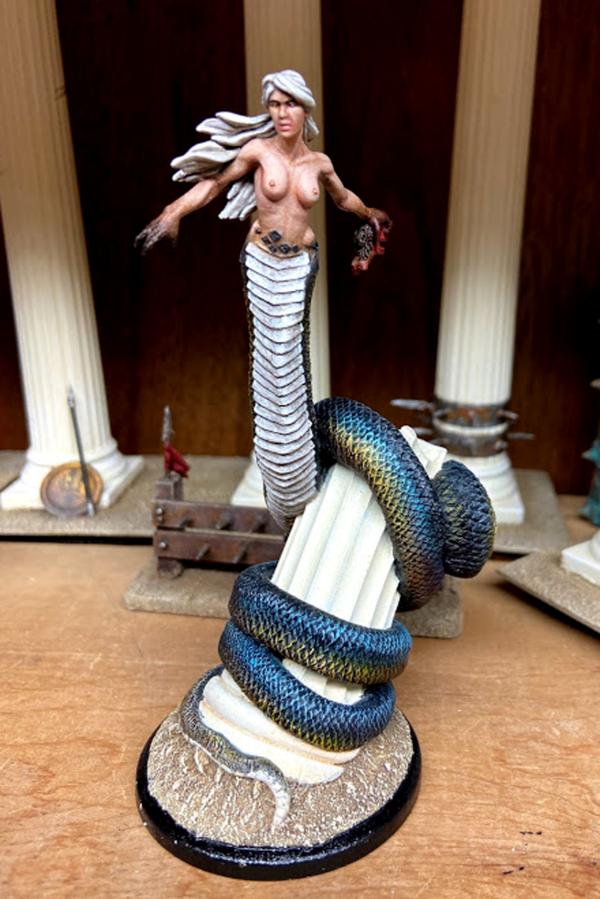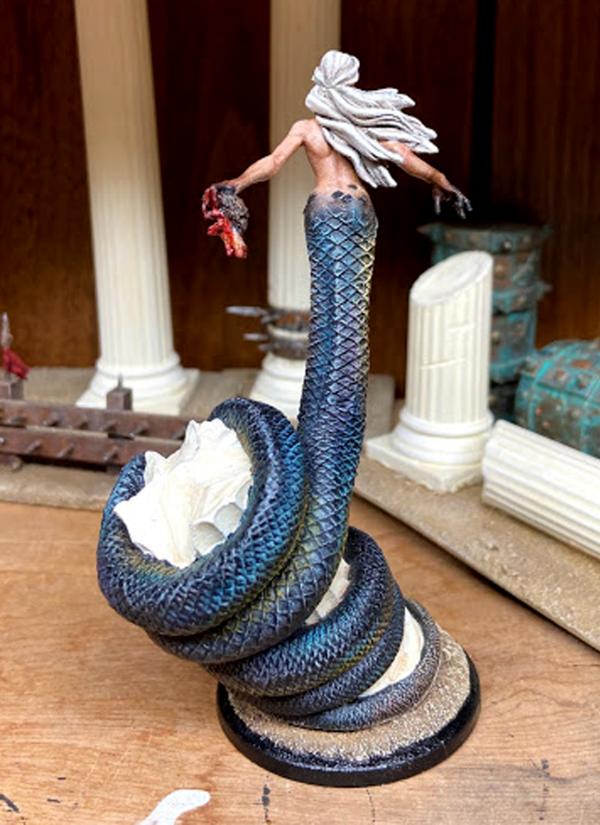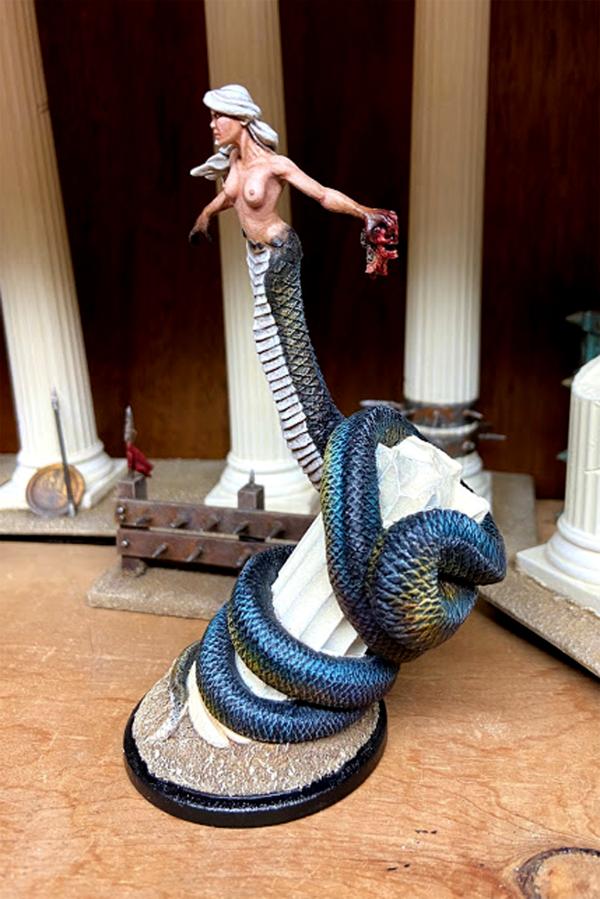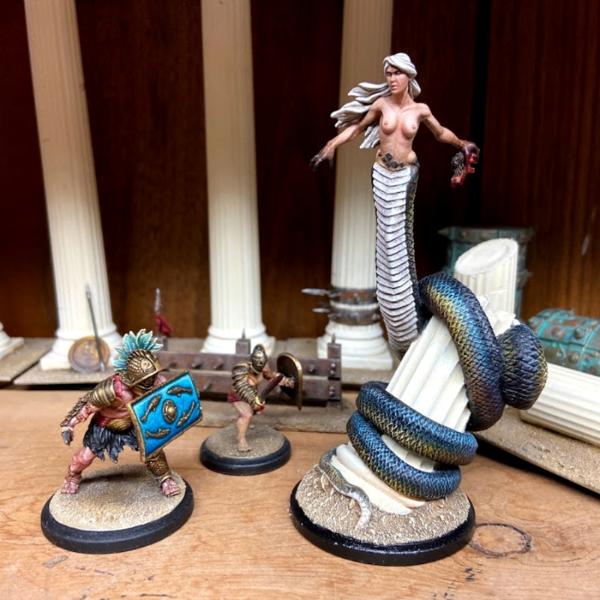 Also, I got the La Meridiana grizzly model from my kids for Christmas to use as a substitute for Crassus (I think I've posted here a couple times about how much I dislike the official model).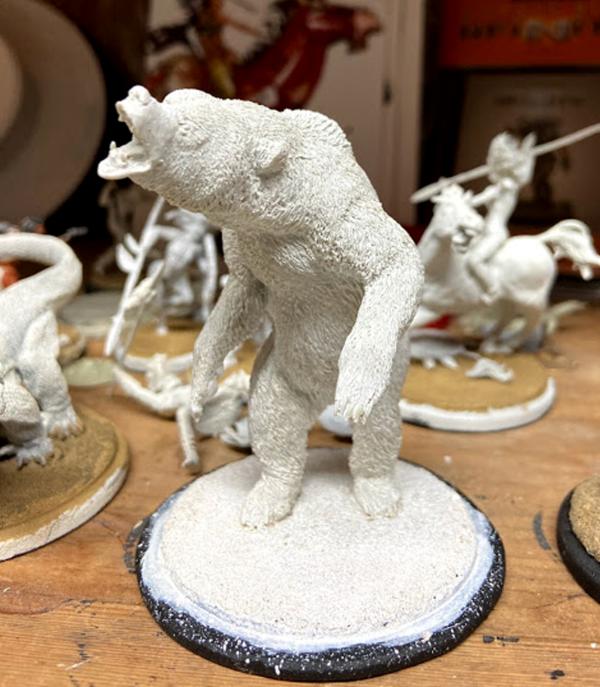 To be honest I was worried that it would be out of scale with the rest of the AR beasts - it's listed as a 54 mm model after all. But here it is in comparison to Leo: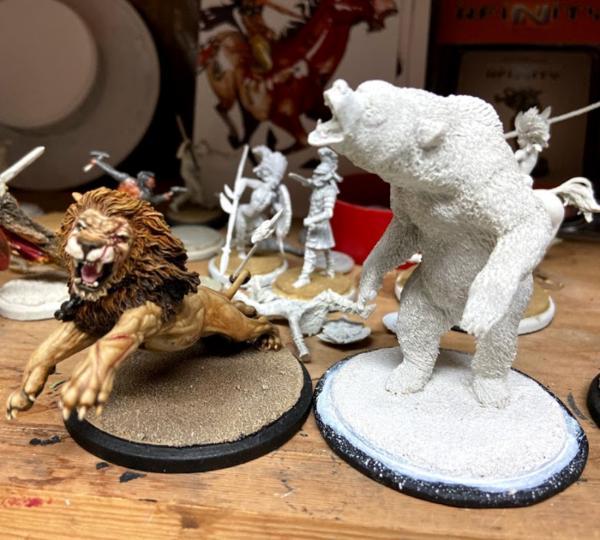 Not bad at all IMO.
And since I was using an alternate model I didn't have a 50 mm AR base to use, so I improvised...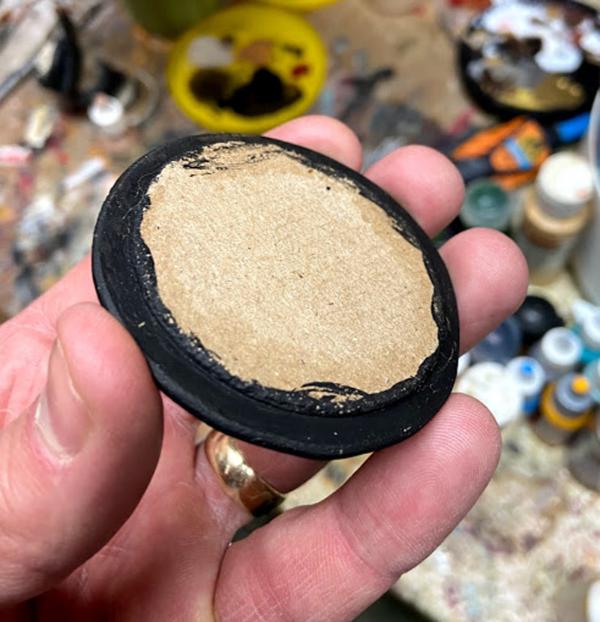 Some circles cut from thin cardboard (old Lego boxes) - 50 mm and 40 mm, then glued together and slathered on the edges with glue + water mix. Not quite the same height as an actual base, but looks totally passable next to the real thing.